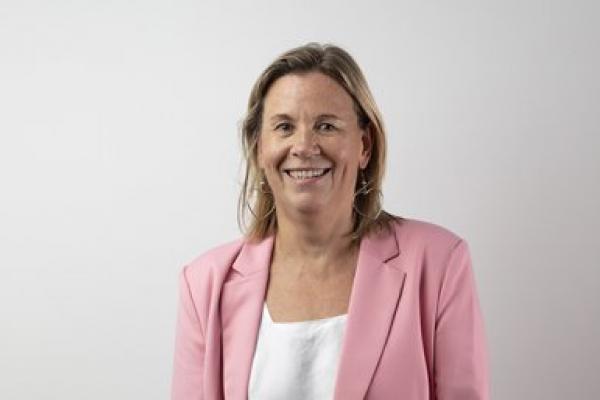 The University of Queensland has appointed Professor Peta Ashworth OAM as inaugural director of the Andrew N. Liveris Academy for Innovation and Leadership.
Professor Ashworth said she was excited about working with the academy's talented scholars.
"I look forward to helping them build a more sustainable future through the Liveris academy's program but also to giving the scholars exposure to global leaders from industry, government and the not-for-profit sector," she said.
"The academy aims to deliver a unique student experience, offering prestigious scholarships, structured leadership training, mentoring by visiting leaders, and targeted professional practice placements."
Professor Ashworth joined UQ in 2016 as Chair in Sustainable Energy Futures, and since that time has overseen the UQ Master of Sustainable Energy while continuing her research on public attitudes to climate change and energy technologies.
Vice-Chancellor and President Professor Peter Høj AC said Professor Ashworth was recognised for her work in sustainability and education and was well placed to lead a suite of programs to develop "a new generation of leaders".
"The Liveris academy will work with talented and passionate individuals who embrace their roles in society as enablers of change, and amplifiers of impact," Professor Høj said.
"Under Peta's leadership, the Academy is poised to foster cross-disciplinary links through the global community.
"In time, the academy's size and reach will grow, and its scholars will make a profound impact.
"The Academy will create opportunities for some of our most talented students to engage with thought leaders and organisations in Australia and internationally."
A $13.5 million donation in 2018 from UQ alumnus Andrew Liveris AO and his wife Paula Liveris led to the academy's formal establishment last year.
"The Liveris academy, through its scholars, is designed to create leaders to solve some of the world's intractable challenges and problems," Dr Liveris said.
"Peta is ideal to take this vision forward and bring it to reality."
Dr Liveris is a recognised global business leader and has had a distinguished career in which he was chairman and chief executive Officer of The Dow Chemical Company and Director of DowDuPont.
He also served as DowDuPont executive chairman.
Media: Briony Beaumont, b.beaumont@uq.edu.au, +61 7 334 63883.