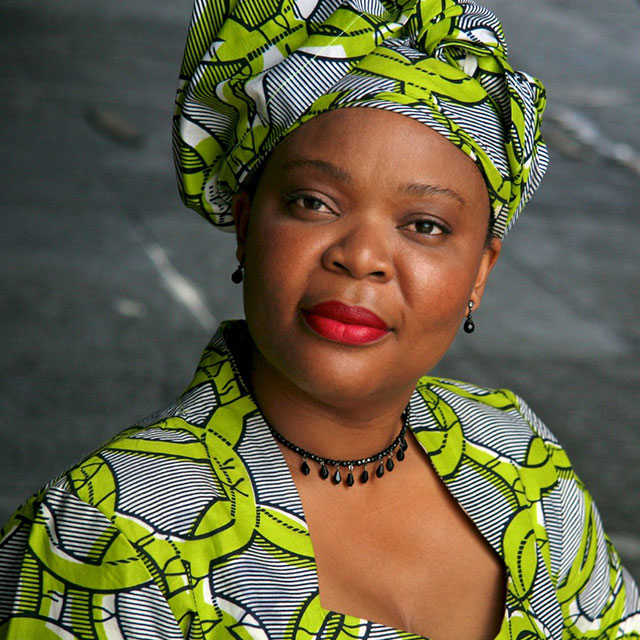 What can you do to transform a life? For Leymah Gbowee, this started with a conversation and resulted in leading the women's movement that helped end Liberia's second civil war.
Speaking to University of Queensland students, the Nobel Peace Prize recipient shared her story to empower and inspire our future leaders.
 "I believe in starting small. I started talking with five young people," she said.
This conversation was the spark that rallied women in Liberia to lead a non-violent campaign to further the safety and rights of women and their participation in peace-building processes.
"This for me, is an example of perseverance, and that when you have a belief in whatever you're doing you can definitely do it," she said.
Liveris Academy Scholar, Kyel Steensma, questioned Ms Gbowee on how young people can help in a way that matters.
"Look around your community for what it is that you can do. Because that becomes your practice ground for going out into the world to doing something greater," she said.
"Is there an older person, especially in these moments of lockdown, who needs groceries?"
"What is important is that you do something to make someone believe in humanity again. When we normalise inequality, then we fill our world."
For students with an entrepreneurial mindset, Ms Gbowee shared lessons that could be used to create value for people and communities.
"Money never gives ideas - ideas bring money."
"It's those ground-breaking ideas that can actually give you the millions that you would need to make an idea work."
"No problem is as hard as it first seems. Just chip at one piece and don't imagine that you're able to finish everything, because there are people out there who will step out and finish it for you," she said.
Ms Gbowee was part of the Liveris Academy Distinguished Speaker Series sharing insights on perseverance, belief, and using your voice to lead a sustainable future with scholars and the UQ community. 
Excerpt from Ms Gbowee's talk