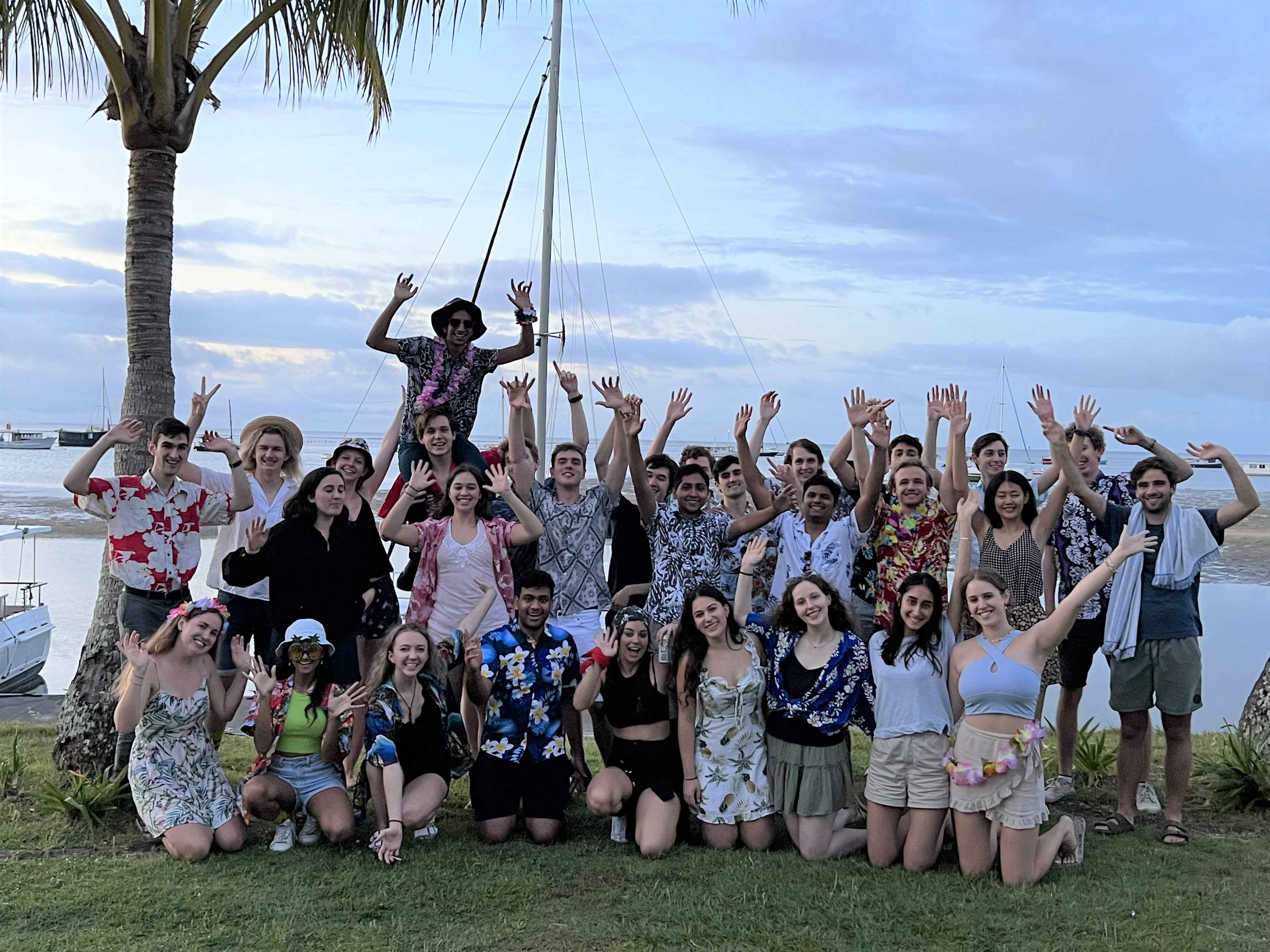 Despite a few very rainy days and the occasional 'severe weather' warnings, the 2021 Liveris Academy Summer School was a huge success. The Liveris Scholars attended UQ's Moreton Bay Research Station on North Stradbroke Island (Minjerribah) for the majority of the week. 
Leaning into 2021's theme of sustainability,  after the short ferry ride and check-in, the scholars kicked off the week with a walk around the local beaches to experience firsthand the impact of litter upon the environment and investigated the origins of debris as they sifted through and classified all of the rubbish they had collected on the walk. They then engaged in a powerful presentation about the impacts of mining around the Stradbroke and Moreton Bay regions. 
Always a highlight of any Academy program, a line-up of world renowned speakers shared their insights to inspire the scholars on their leadership journeys. The group heard from film maker and environmental activist Alexandra Cousteau who provided hope in the regeneration of our marine environments on a global scale through the Oceans 2050 project.
Dr James Fitzsimons, Director of Conservation and Science for the Nature Conservatory, shared his ecological expertise around protected area policy and practical conservation planning. Former undersecretary-general for peacekeeping operations at the UN, Jean-Marie Guéhenno, spoke on the central importance of empathy in fostering strong international relations, whilst John Grill AO, founder and Chairman of Worley Ltd, spoke on the importance of environmental, social and governance considerations for shareholders today. 
A multi-day 'crisis case' simulation required teams of scholars to rescue an eco-tourism resort development whilst managing the pressures of tight budgets, deadlines and community impacts. Time pressures, media scrutiny, a hostile board meeting and some HR shenanigans forced the scholars to reflect on their own values and leadership philosophies in order to make some hard decisions. Fortunately, after a number of pressure-filled sessions the weather backed off just long enough to allow the scholars a hard-earned break. An 'island' themed dinner, a morning yoga session and an afternoon exploring Point Lookout, swimming at Main Beach, and appreciating Minjerribah's beautiful coastline were all deserved rewards for a big few days. 
The week culminated with the Scholars' innovation project pitches, where teams of scholars  pitched their solutions to the sustainability issues they had been working on throughout the year. In a tight competition 'The Guardians of Gladstone' and 'Microplastics: One shirt at a time' won the day. The pitches, and Summer School, wrapped up with a celebratory event within the new Liveris Academy space on level 9 of the Andrew N. Liveris Building. Scholars, parents, university staff and external partners joined to acknowledge the conclusion of a huge year, the foresight of our patron to establish the Academy and to celebrate the opportunities that lie ahead in 2022.