Distinguished Speaker Series: Leymah Gbowee
23 September 2021

12:30pm

–

2:00pm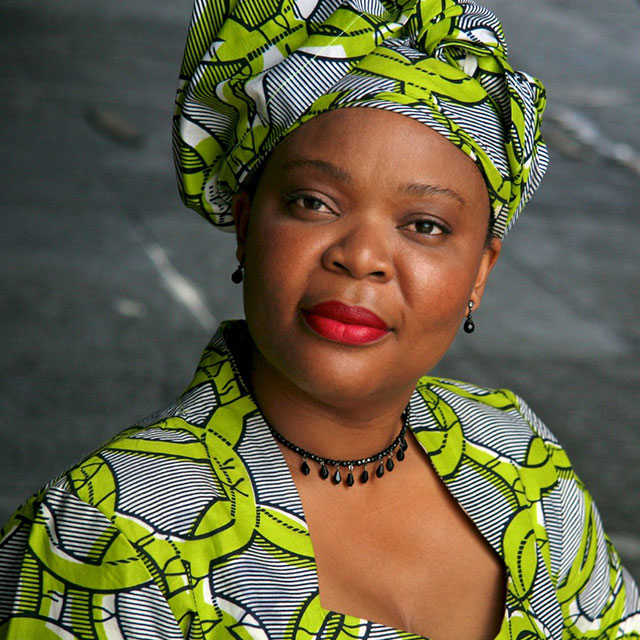 Leymah Gbowee, 2011 Nobel Peace Laureate, peace activist and women's rights advocate, will tell her incredible story in an exclusive webinar with the UQ community.
Ms Gbowee's leadership of the Women of Liberia Mass Action for Peace – which brought together Christian and Muslim women in a nonviolent movement that played a pivotal role in ending Liberia's civil war in 2003 – a story chronicled in the award-winning documentary, Pray the Devil Back to Hell. 
This is a unique opportunity for UQ students, staff and alumni to hear how Ms Gbowee created a movement, helped to end a war, and rose to become an international leader and role model.
Register below to participate in this exclusive event with Ms Gbowee, and to gain access to view the documentary Pray the Devil Back to Hell.
Leymah Gbowee Webinar
Thursday 23 September
from 12.30pm
Online or in-person
Register

Pray the Devil Back to Hell
Wednesday 22 September
from 5.30pm
Online or in-person
Register
About the speaker
2011 Nobel Peace Laureate Leymah Gbowee is a Liberian peace activist, trained social worker and women's rights advocate. 
She currently serves as Executive Director of the Women, Peace and Security Program at Columbia University's Earth Institute, and is the founder and current President of the Gbowee Peace Foundation Africa, the founding head of the Liberia Reconciliation Initiative, and co-founder and former Executive Director of Women Peace and Security Network Africa (WIPSEN-A). She is also a founding member and former Liberian Coordinator of Women in Peacebuilding Network/West Africa Network for Peacebuilding (WIPNET/WANEP).
Ms Gbowee is an advisor for numerous organizations, and has held distinguished fellowships at Barnard College and Union Theological Seminary. She serves as a Sustainable Development Goals Advocate for the United Nations and as a Member of the World Refugee Council. In 2016, she
was awarded the Lifetime Africa Achievement Prize for Peace in Africa by the Millennium Excellence Foundation. In 2017, she was selected by the UN Secretary General to serve as a Member of his High Level Advisory Board on Mediation. In 2018, she was appointed to the G7 Gender Equality Advisory Council during Canada's G7 Presidency.
Presented by The Andrew N. Liveris Academy for Innovation and Leadership, UQ Advancement and UQ Global Engagement.
About Liveris Academy Distinguished Speaker Series
Hear from international leaders, CEOs and Pulitzer Prize winners during this exclusive, thought-provoking webinar series.
As the world begins to bounce back from COVID-19, international focus turns to how organisations and governments can balance the need for growth with long-term sustainability. The leaders featured in the 2021 Distinguished Speaker Series will share their views on how we can move towards a fairer, more sustainable world for all.
Introduced by the Academy's Founding Donor Andrew N. Liveris AO, UQ's talented Liveris Scholars will interview our esteemed speakers who will share their insights into creating a more sustainable future and what they consider to be the opportunities and priorities for global leadership in the 21st century.
A Zoom link will be sent to registrants prior to the event.
Venue
Online or in-person
Forgan Smith Building