Distinguished Speaker Series: David Crane
23 June 2021

7:45am

–

8:45am
About the speaker: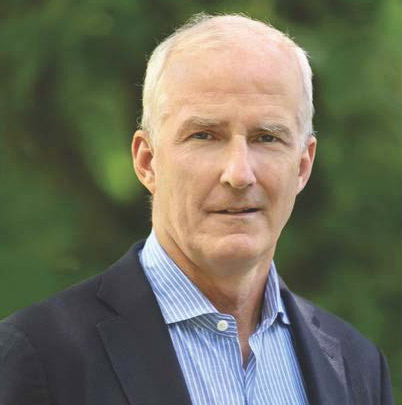 David Crane
CEO of Climate Real Impact Solutions, former CEO of NRG
David is currently the CEO at Climate Real Impact Solutions, a family of climate/sustainability-focused special purpose acquisition corporations. He also serves on the Boards of Directors of The Saudi Electricity Company, Inspire Energy and JERA, a power generation joint venture between Tokyo Electric and Chubu Electric. David is a leading business voice in the field of sustainability, clean energy and climate change. He serves on the Boards of Elemental Excelerator, The Climate Group NA, as well as being a B Team Leader, where he chairs the B Team's Net Zero Initiative.
Previously, David was CEO of NRG.
During his 12-year tenure, he took NRG from chapter 11, to a Fortune 200 company.
David pioneered the yieldco asset class with the IPO of NRG Yield in July 2013. David also led NRG to the forefront of next-generation clean energy development through large scale initiatives in utility scale renewables, residential solar, post combustion carbon capture and DC fast charging (EVGO). Prior to NRG, David was CEO of International Power Plc, a UK-domiciled FTSE-100 company.
David is a graduate of Harvard Law School (1984) and Princeton University (1981).
About Liveris Academy Distinguished Speaker Series
Hear from international leaders, CEOs and Pulitzer Prize winners during this exclusive, thought-provoking webinar series.
As the world begins to bounce back from COVID-19, international focus turns to how organisations and governments can balance the need for growth with long-term sustainability. The leaders featured in the 2021 Distinguished Speaker Series will share their views on how we can move towards a fairer, more sustainable world for all.
Introduced by the Academy's Founding Donor Andrew N. Liveris AO, UQ's talented Liveris Scholars will interview our esteemed speakers who will share their insights into creating a more sustainable future and what they consider to be the opportunities and priorities for global leadership in the 21st century.
A Zoom link will be sent to registrants prior to the event.