Written by Vishaak Gangasandra, Bachelor of Biotechnology
Source: https://ventures.uq.edu.au/blog/2023/05/learnings-world-leading-innovation-hubThe land of the free and the home of the brave – the age-old saying that has defined America for generations. For many years, I perceived this as a self-aggrandising American-made claim; however, after returning from Silicon Valley, I feel I have a deeper understanding of this defining American characteristic and the potential it can unlock for entrepreneurship.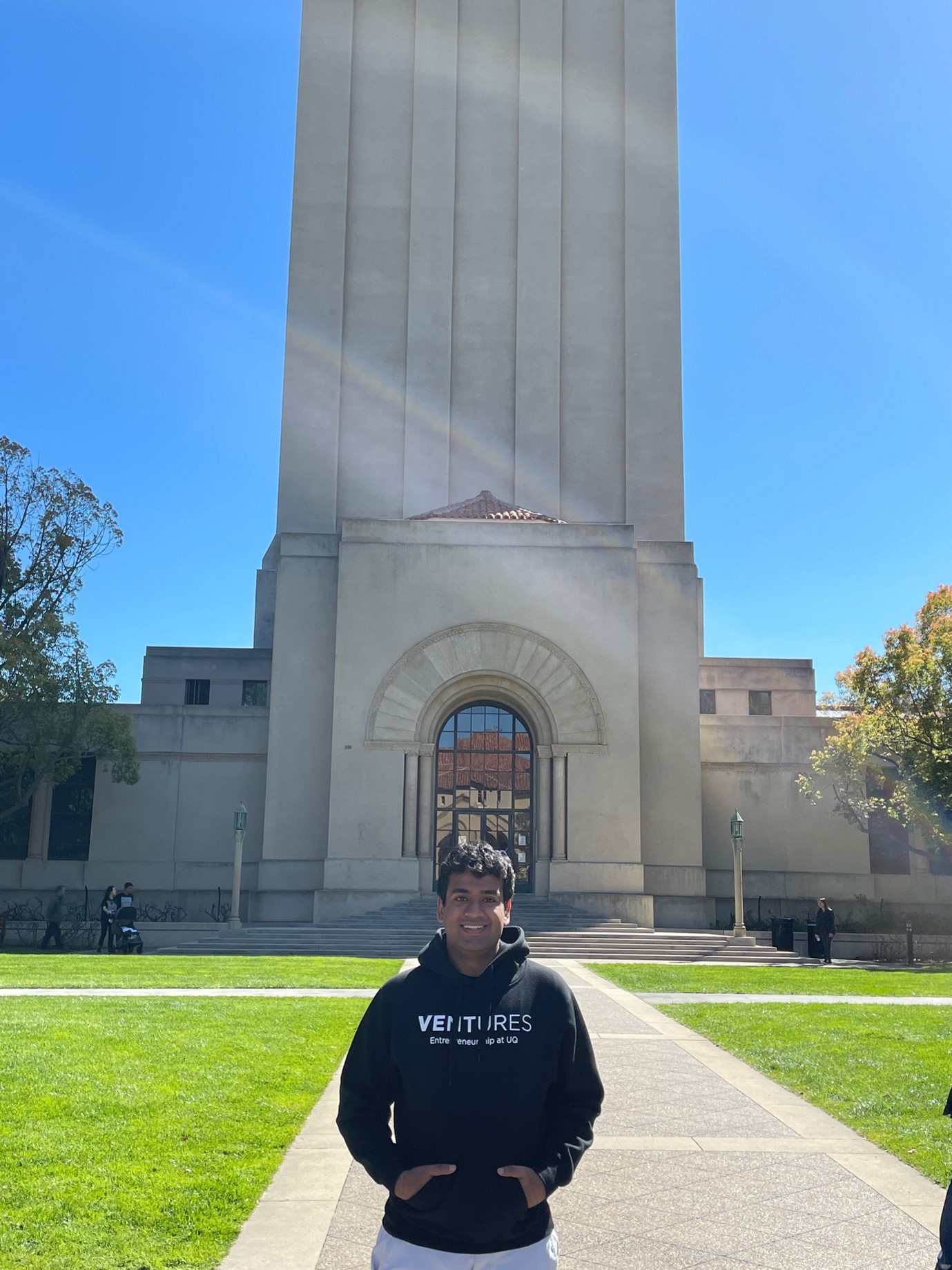 I spent my end-of-year break exploring Silicon Valley and attending Stanford University's Global Entrepreneurship Summit – and my perspective on innovation will never be the same. I had the opportunity to speak with and learn from leaders in venture capital, startups, multinational tech corporations and academia on the nature of innovation and the path to successful entrepreneurship. All of this was made possible by the support of UQ Ventures and the serendipitous encounter I had with UQ Innovation and Entrepreneurship's Student Society (UQIES) 2022 treasurer in the collaborative Ventures space on campus, where I first learnt of the Startup AdVenture opportunity.
Before I share my key takeaways (and how it applies to budding Australian innovators), I want to highlight the wonderful experiences I was fortunate to have:
Participated in a magic show by Adam Cheyer – Founder of Siri and Change.org
Had Breakfast with Timothy Marks – Former Senior Director of Engineering at Twitter
Attended a panel with Shantanu Narayen– CEO of Adobe
Spoke with Deb Liu– CEO of Ancestry.com
Played golf at the range that William Hawkins – Founder of EA Sports works at
Spoke with venture capitalists, including Ashmeet Sidana – Chief Engineer at Engineering Capital, Eric Bahn – co-founder of Hustle Fund and Isabelle Zhou – Chief of Staff at Floodgate Capital
Pitched a blockchain-enabled, Web3 business to leading Silicon Valley venture capitalists
From all these diverse experiences and conversations, I'd like to share the key lessons and pieces of advice I received:
Size matters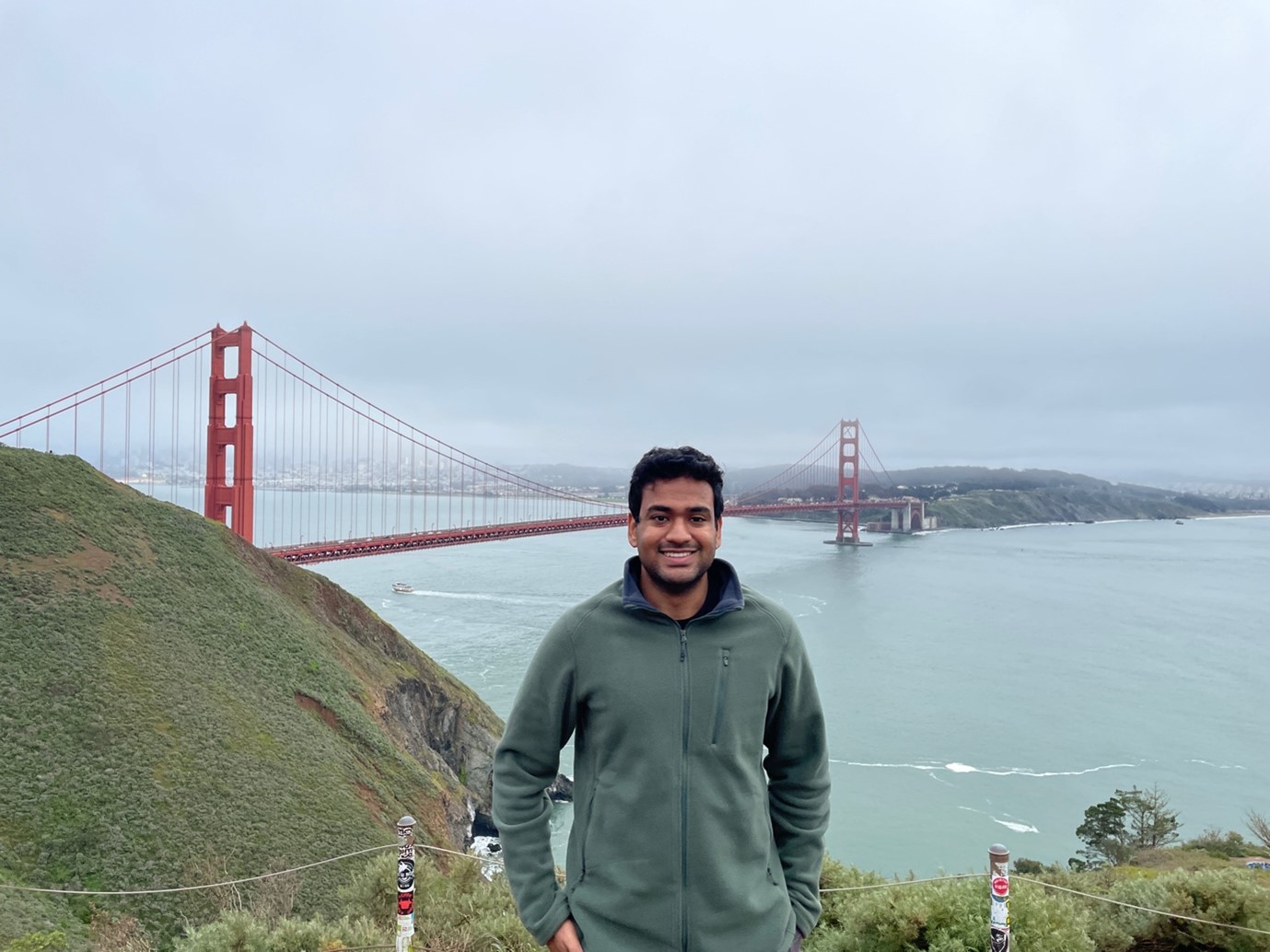 Before starting a company, it is essential that you understand your total addressable market. Although highly variable, VC firms typically invest in startups with a projected market-cap that covers their entire fund (eg. Venture Capitalists from a $100 million fund will expect each investment to be capitalised at $100 million+). So aim big and understand the expectations of the people you pitch to.
Bonus: Great companies expand markets so approach market sizing as a visionary
Great sales gets you customers, great products retain customers
Your story is the most effective tool you have to share your vision with customers and investors. The best startup storytelling is almost entirely Pathos.
The value of your company is your team
Even if you don't yet have that world-changing idea, you should actively evaluate people within your networks who share similar values to identify potential co-founders (and build strong relationships with them). Because when that magical idea appears, you should be ready to form a team and capitalise on the opportunity.
Have courage in your convictions
Startups are not built overnight and often take a decade to materialise their full value. Pursue ideas that you truly believe add value and commit to them. Whilst doing so, don't be afraid to pivot if markets change and opportunities rise – agility and adaptability define long-term organisations.
Collaborative networks scale value
Allow serendipity to work its magic (it's exponentially likely to do so the larger your network). Find a strong community of like-minded innovators and don't be afraid to relocate. The Silicon Valley startup ecosystem is far more mature and has far more funding than here in Australia. So if you can justify market fit through relocation, make the leap!  
Atop these key pieces of advice I was given, I made some personal observations about both Silicon Valley and Stanford I would like to share: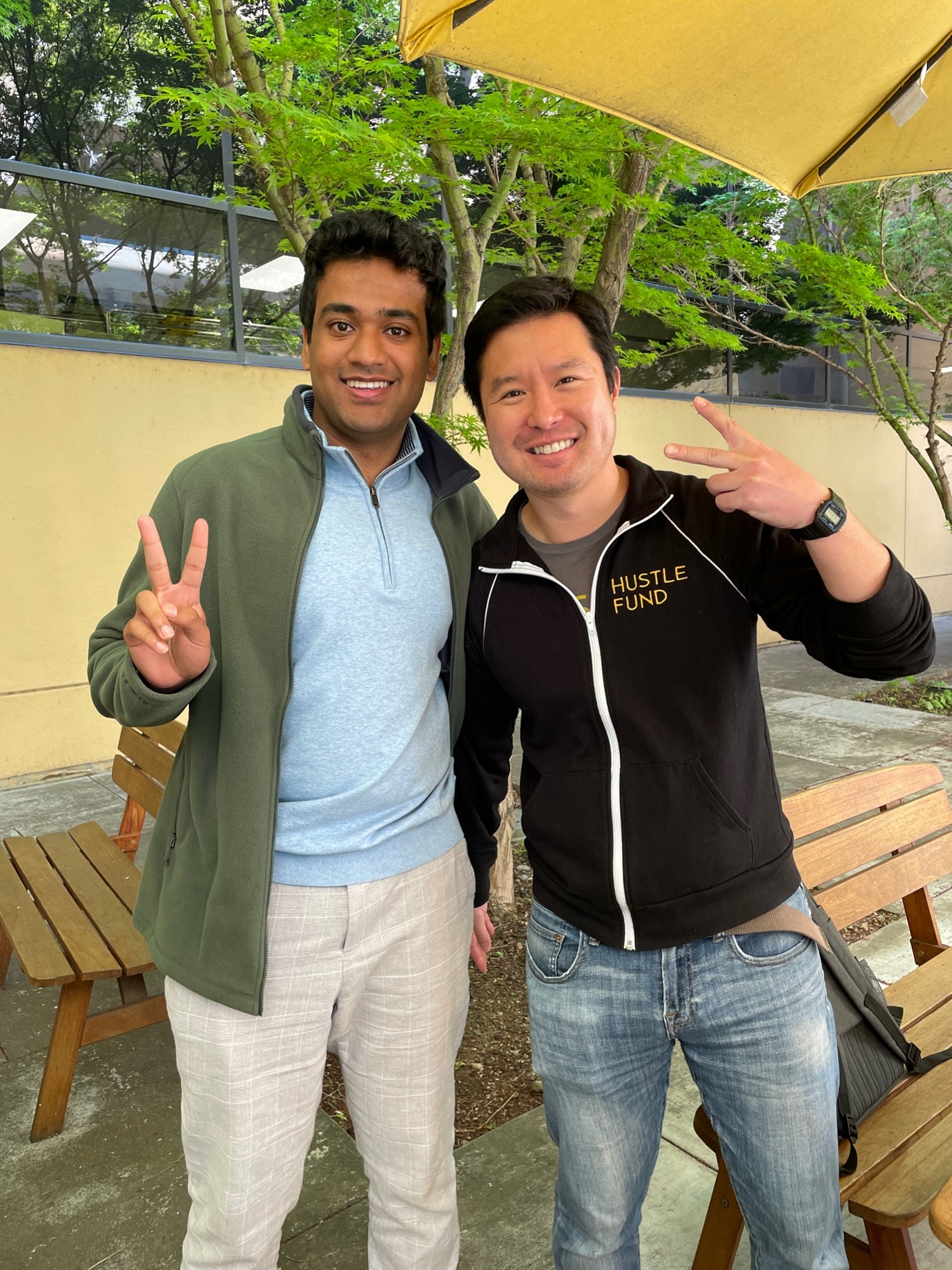 The people make a place
Silicon Valley and Stanford are almost identical in climate, infrastructure, culture and vibes to Australia. But what surprised me was that every person I met had a burning passion to risk everything to innovate and excel, a culture that is strong in the UQ Ventures community but is yet to expand to broader Australian society. When surrounded by these people, I felt uniquely inspired and driven, realising the power of positive collaboration.
Diverse, global perspectives expand horizons
Stanford is a cultural melting pot of ideas. Present alongside me were people from many backgrounds, communities and countries; this diversity was a strength, offering unique perspectives to approach and solve problems. Leveraging the strength of diversity is essential to innovation in the 21st century.
Adapt quickly
the world is changing fast, with technologies such as blockchain and generative AI emerging and evolving at unprecedented rates. As new technologies emerge, learn their fundamental capabilities and organically integrate them within workflows. But importantly, don't get caught in the hype.  
Plus one culture
Silicon Valley has this amazing culture where everyone you meet is happy to introduce you to relevant people within their network. Feel confident in asking people you meet to introduce you their network, for these conversations are where the magic happens.
Share your quirks
Australians are known for their tall poppy syndrome, where we are pressured to conceal our quirks and interesting traits. At Stanford, the most interesting and engaging conversations I had were with others sharing about themselves and their experiences. The more we share, the more we learn and this knowledge and experience-sharing culture is something Australia would greatly benefit from.
Words can't quantify how much I learnt in my time at Silicon Valley and Stanford. The community of lifelong friends and future entrepreneurs I met is truly special and I feel more understanding of the vast ocean of possibilities that exist globally.
For brave, budding innovators, I genuinely recommend exploring California's Bay Area. Whether it is through the short Stanford Global Entrepreneurship Summit I attended or the more immersive UQ Ventures San Francisco Startup AdVenture experience, your outlook on the world will never again be the same.