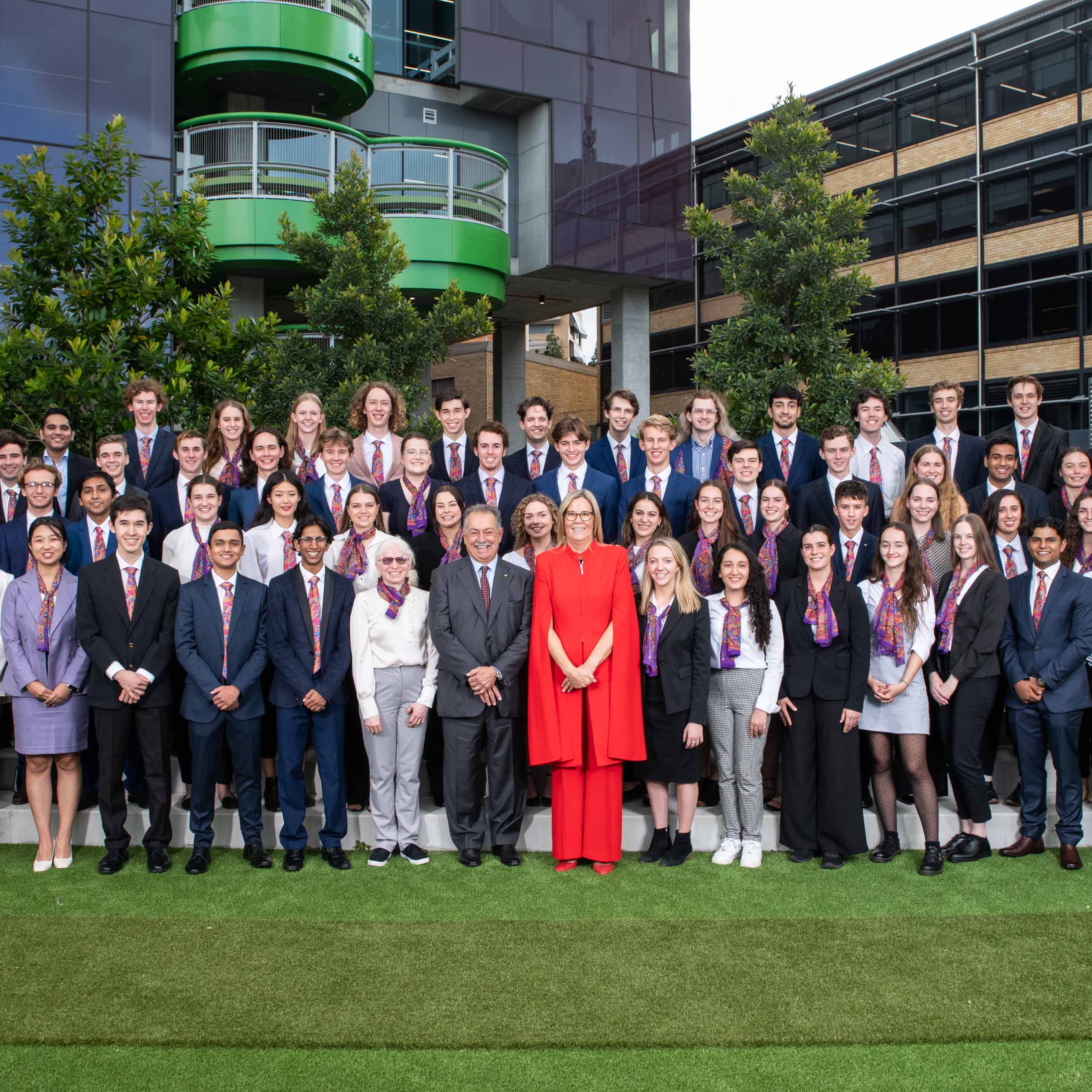 Dear Friends of the Academy,
What a fabulous six months it has been for the Academy. In 2022 our cohort grew from 45 scholars to 80 which included 7 PhDs from the Entrepreneurial PhD program developed in conjunction with the Australian Institute of Bioengineering and Nanotechnology. We have representation from across all faculties of the university which makes for excellent discussions and debates through these challenging times. The number of applications for scholarships increased to over 300 and we have been extremely fortunate to receive additional funding through generous donations from our donors. 
Our focus for 2022 has been on digital transformation. Topics have ranged from cyber security; governance; the role of big tech versus government; ethical considerations for the introduction of autonomous vehicles and data management in e-health; benefits of e-sports; the list is long. We have all learnt something from the interactions that arise from each of the associated activities and once again we are extremely fortunate to be able to draw on the expertise of other academics within the university as well as a wider cohort of distinguished speakers.
Each of the speakers have shared their key leadership lessons with several common themes emerging from these conversations. They have provided a range of advice to the scholars with a strong focus on the importance of being true to your values in all your interactions. Our speakers for 2022 have included: Prime Minister Anthony Albanese - who spoke to our scholars in the lead up to the election; President of the Land Court of Queensland, Fleur Kingham; founder and innovator Hugh Whalan; Global Chairman Investment Banking J.P. Morgan, Jennifer Nason; incoming CEO Fortescue Future Industries, Dr Mark Hutchinson; founder and CEO World's Biggest Garage Sale, Yasmin Griguliunas; Chairman and CEO of IBM, Arvind Krishna; former President and CEO of HP Inc. Dion Weisler; with more fabulous speakers scheduled for the rest of the year.
In April, alongside the opening of the Andrew N. Liveris building, we officially celebrated the opening of the Academy. The occasion was marked by a special dinner held at the University's Customs House with Andrew, Paula, family, friends and a representation of our scholar cohort.  One scholar, Amber Spurway, addressed the group and shared her experiences being part of the Academy which you are welcome to read here.
With the challenging geopolitical landscape, we have also been touched by the war in Ukraine. On the 3rd of August, Liveris Academy scholars were fortunate to take part in the address by President Zelenskyy to universities across Australia. This has coincided with the scholars launching a fundraising appeal for the UNHCR – The University of Queensland for Ukraine. From the 10th of August through to the 10th of September scholars are nominating an individual activity to raise funds for Ukraine refugees. To remind them of the uncomfortable situation in Ukraine, some have given up chairs for 30 days as they stand for Ukraine, other have given up their beds, while another is only taking cold showers for 30 days. The list is endless and you can read more about individual pledges here. You are welcome to donate or feel free to challenge your own alma mater to take up the challenge and see what funds universities around the world can raise.
Finally, we were excited to see our patron Dr Andrew Liveris AO, become the President of the Brisbane 2032 Olympic and Paralympic Games Organising Committee among many of his ongoing achievements. It is certainly an exciting time to be in Brisbane and working with our leaders of the future at the Academy.
If you are interested in working with the Academy in any way, would like to learn more on ways to sponsor scholarships, to become a mentor or offer internships to these wonderful individuals, please do not hesitate to reach out to me. Based on the generosity of our early donors we are fortunate to have a growing group of outstanding scholars who I believe really do embody the skills required of the next generation of leaders, although I might be slightly biased!
Best wishes,
Peta Ashworth
Director – Andrew N.Liveris Academy for Leadership and Innovation