In this episode, we meet Cindy Vestergaard who draws upon her experience in the nuclear industry to explore leadership through uncertainty and contention, as well as the importance of multi-level, inclusive leadership and how it is applied at the interface of technology, policy and public perception.
Nuclear technology has the capacity to address some sustainability issues placing uncertainty upon the future of our world.
However, the technology itself garners a controversial reputation. At the interface of technology and trust lies public perception emboldened by policy, communication, and transparency.
The roles and requirements of good leadership in the nuclear industry are explored through Cindy Vestergaard's experience, and how such leadership allows for adaption and advancement even during uncertain times.
She notes that the thread of progress is woven together by inclusive leadership across many levels: from the individual, to corporations, NGO's, governments and international institutions.
Meet our guest: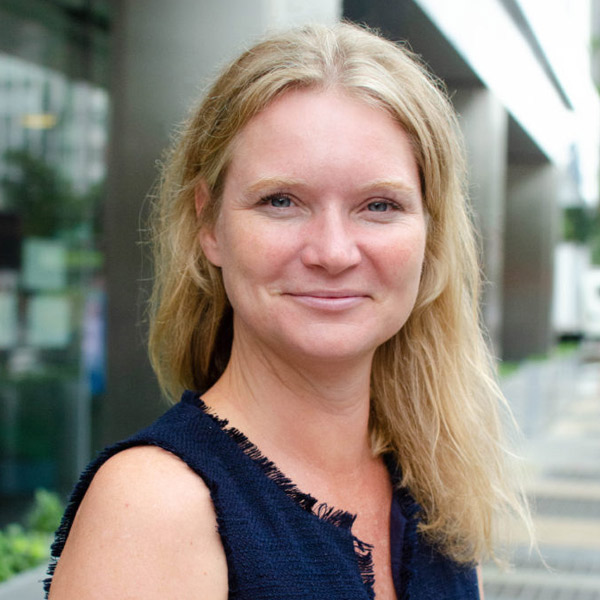 Cindy Vestergaard
Senior Fellow and Director with the Nuclear Safeguards and Blockchain in Practice Programs, Stimson
Cindy Vestergaard's research on nuclear safeguards focuses on the impact of evolving international obligations and emerging technology on states and facility operators while her research on blockchain technology considers and tests the potential for the tech to increase transparency, security and reporting in nuclear safeguards, nuclear security, the trade of dual-use chemicals and export controls.
Before joining Stimson in 2016, Vestergaard was previously a senior researcher at the Danish Institute for International Studies (DIIS) in Copenhagen, Denmark.
Prior to DIIS, she worked on non-proliferation, arms control and disarmament policy and programming at Canada's foreign ministry.
She has a B.A. in International Relations from the University of British Columbia, M.A. in International Relations and European Studies from Central European University (Budapest, Hungary) and Ph.D. in Political Science from the University of Copenhagen.
Meet our interviewer: 
Lilly Van Gilst
Bachelor of Engineering / Arts (Chemical Engineering, International Relations and Economics)
Andrew N. Liveris Academy Scholar, 2019
Lilly is interested the role of engineering for the future of sustainability, particularly relating to energy.
With plans to study a Masters of Nuclear Engineering, it is Lilly's ultimate goal to enhance the design and efficiency of fusion power plants.
Learn more about the Liveris Academy.