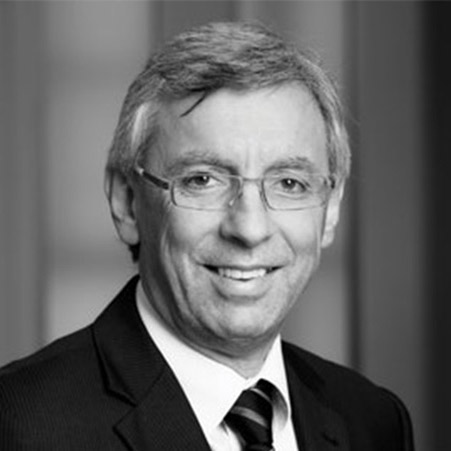 Chairman of Novonix, Chairman of intelliHR, Deputy Chairman State Gas
Anthony (Tony) Bellas is a company director on a number of listed and unlisted companies in Queensland.
He currently serves as Chairman or Director of three ASX-listed companies: Novonix Limited (ASX: NVX), a battery materials company with operations in Chattanooga Tennessee and Halifax Nova Scotia; intelliHR Limited, a SaaS technology company based in Brisbane; and State Gas Limited (ASX: GAS), a gas exploration and development company with operations in Central Queensland.
Mr Bellas has previously served as Chairman of three other ASX-listed companies: ERM Power Limited, Corporate Travel Management Limited and Shine Justice Limited.
From November 2007 to June 2010, Mr Bellas was Chief Executive of Seymour Group, Queensland's largest private development and investment group.
Mr Bellas had previously been Chief Executive of Ergon Energy Ltd, a position he held from January 2004. Ergon Energy is a Queensland Government owned corporation involved in electricity distribution and retailing.
From 2001 to 2004, Mr Bellas was Chief Executive of CS Energy, a Queensland Government owned corporation operating coal-fired and gas-fired power stations in Queensland.
Prior to entering the electricity industry, Mr Bellas had a long career in the public service almost all of which was with the Queensland Treasury Department.
Mr Bellas rose to the rank of Deputy Under Treasurer where he had oversight of a number of related Treasury operations including Fiscal Strategy, Office of Government Owned Corporations and Office of State Revenue.
As an Assistant Under Treasurer, Mr Bellas had various roles including responsibility for:
Industry and Energy Portfolios of Treasury and, in this regard, was heavily involved in the formulation of the State Government's Energy Strategy released in May 2000; and
Structural Policy including National Competition Policy and corporatisation and privatisation of State Government owned businesses and assets.
In May 2012, Mr Bellas was appointed by the Queensland Government as Chair of the Independent Review Panel on Network Costs in Queensland. Under the Terms of Reference for the Review, the objective was to develop options to address the impact of the development of the electricity network in Queensland on electricity prices. The final report was submitted in December 2012.
Mr Bellas recently retired as a Director on the Board of Endeavour Foundation, one of Australia's largest not-for-profit organisations supporting people with a disability. Mr Bellas served on the Board of the Foundation for almost a decade, including four years as Chairman (from 2015 to 2019).
Mr Bellas also serves as a Director of the Brisbane State High School Foundation, a position he has held since 2001. Mr Bellas was awarded the Centenary Medal in 2001 in recognition of his distinguished career in public service.
Mr Bellas has an MBA from QUT, and a Bachelor of Economics and Diploma in Education from the University of Queensland. He is a Fellow of the Australian Institute of Company Directors, Fellow of CPA Australia and Fellow of The Geological Society of London.